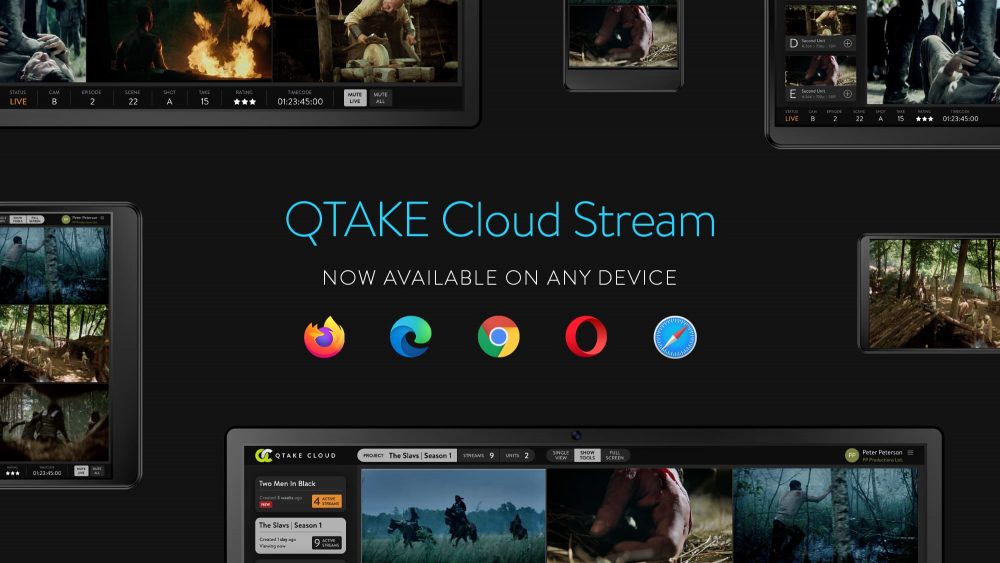 We are happy to announce the new web browser version of QTAKE Cloud Stream.
The web-based stream from QTAKE Cloud features the same ultra-low latency, multi-camera support, frame-based metadata, and other features known from QTAKE Monitor. Web stream opens the first-class streaming experience to PC and Android users. Any smartphone, tablet, or laptop with a compatible web browser can now be used to receive QTAKE Cloud Stream.
And that's not all. QTAKE Cloud web stream can now be incorporated into Moxion's Real-Time review rooms. Enabling people worldwide to chat, annotate and collaborate around live streams and pre-recorded footage.
Using web stream
Using a web stream is just as simple as using QTAKE Monitor. After logging into QTAKE Cloud with your account, click the link contained in the invitation email and that's it! Your default web browser will load the project and open the stream. Brand new UI designed for simple and intuitive monitoring allows you to see all available projects, streams, and units in a convenient sidebar, featuring live thumbnails. The bottom bar displays dynamic metadata synchronized to video frames as well as mute buttons that allow each user to independently control audio.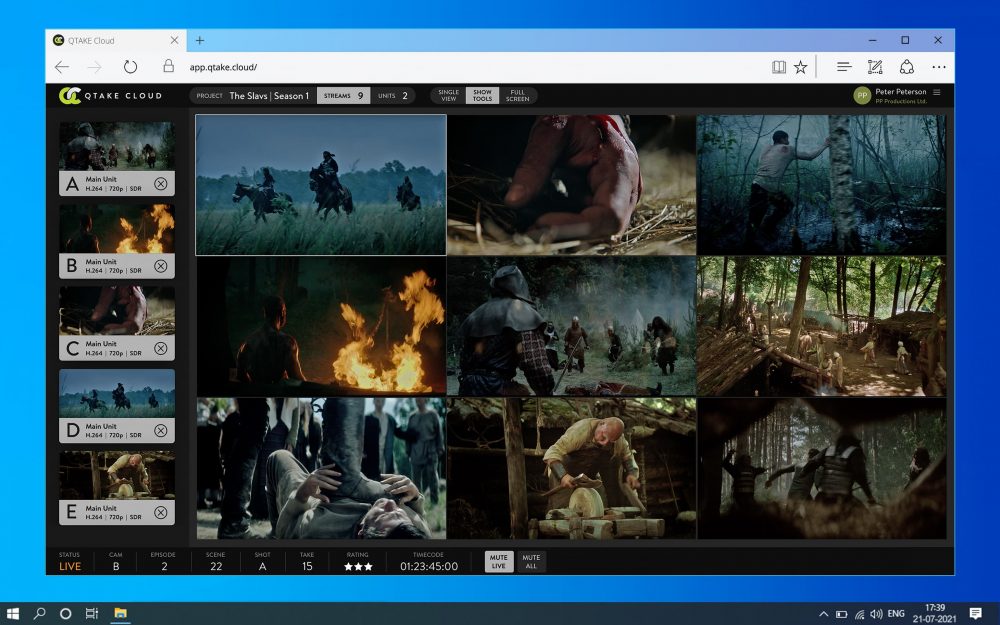 Availability
Web stream from QTAKE Cloud is available now, in a public beta version. Try it out now and let us know how it works for you.
We are committed to providing best-in-class streaming solutions for professional filmmakers and will be adding more great features to the QTAKE Cloud web stream soon.
Tip
To make the best use of the QTAKE streaming, check out the recent QTAKE 1.6 release. This update has introduced QTAKE Live – the stream-only version of QTAKE, Dolby Vision® support, new 4Kx4 module, and more.