Wireless camera metadata solved.
All on-set video professionals know that wireless transmitters strip out metadata from the camera output.
Digital cinema cameras use ancillary space of the SDI signal to output timecode, record flag, filename and other valuable information. Unfortunately, wireless devices will not transport this part of the SDI signal.
MetaCoder solves this problem by processing metadata in a way that preserves it regardless of the wireless sender. Just place the MetaCoder in the chain between the camera and the transmitter and you're done. QTAKE will now be able to read the metadata, just like if it was connected to the camera using the SDI cable.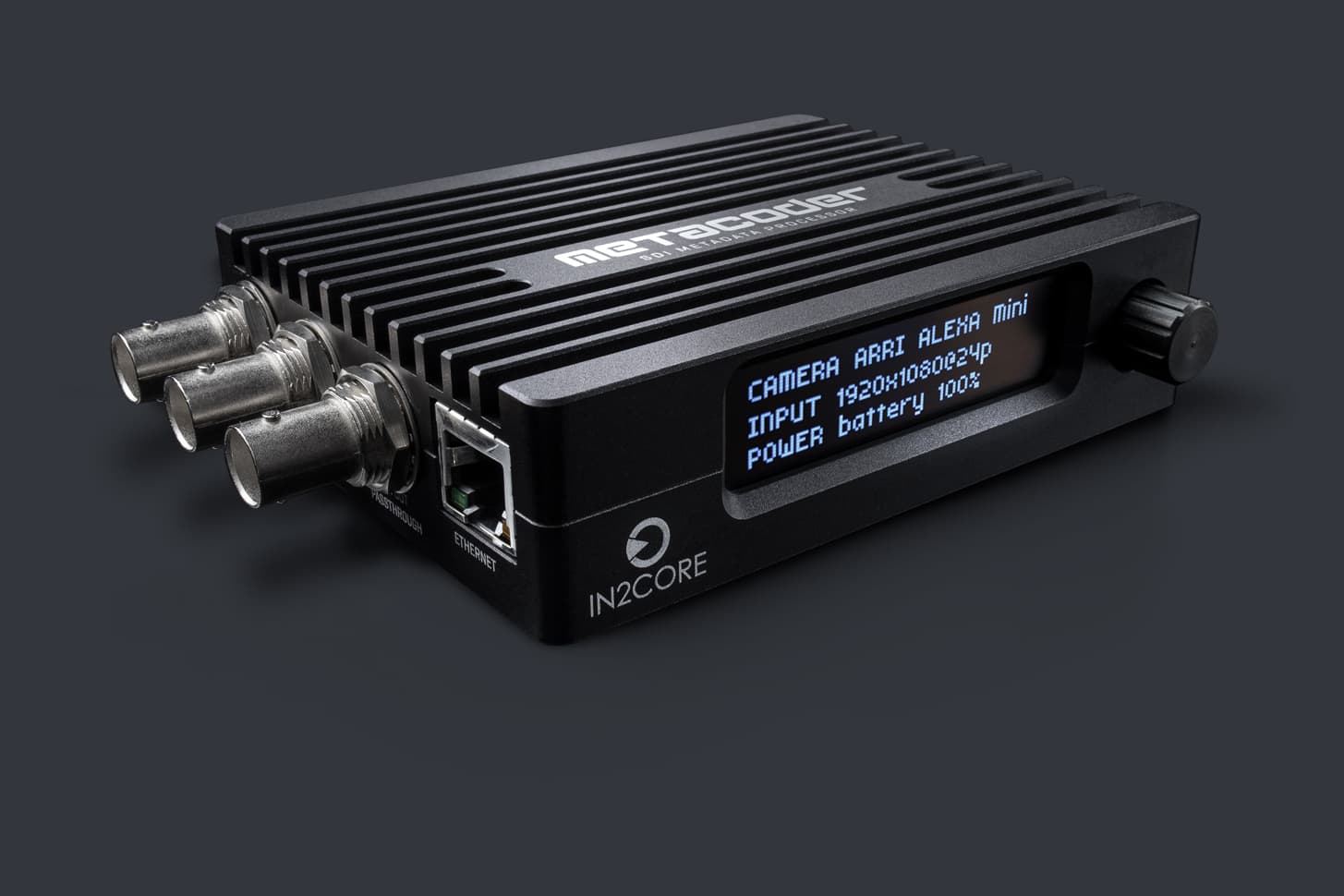 ---
Features
Zero latency metadata processing
Camera model auto-detection
Support for ARRI and SONY cameras (RED support coming soon)
SD/HD/3G-SDI input and outputs
Loop-through
Optional network connection to camera
OLED status display
Rotary push knob menu control
Internal battery to allow hot-swapping power cables
Future-proof design upgradable by firmware
Fanless design for entirely silent operation
Tech specs
Video Input:
•3G-SDI
Video Outputs:
•3G-SDI with processed metadata
•3G-SDI loop-through
Data ports:
•Ethernet
•USB-C
Power:
•2-pin Lemo connector
•Internal Battery