Custom hardware configuration
QTAKE runs on macOS using the latest software and hardware technology available from Apple, Inc. QTAKE also supports a multitude of video cards from AJA, BMD, and Deltacast to capture video, audio, and timecode information. Each clip is recorded to high-speed media storage and can be retrieved instantly for playback, editing, or compositing. With the power of modern GPU architecture, QTAKE can perform intensive image processing in real-time, such as real-time chroma keying or CGI rendering.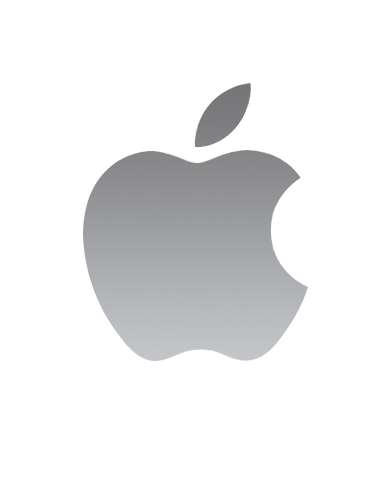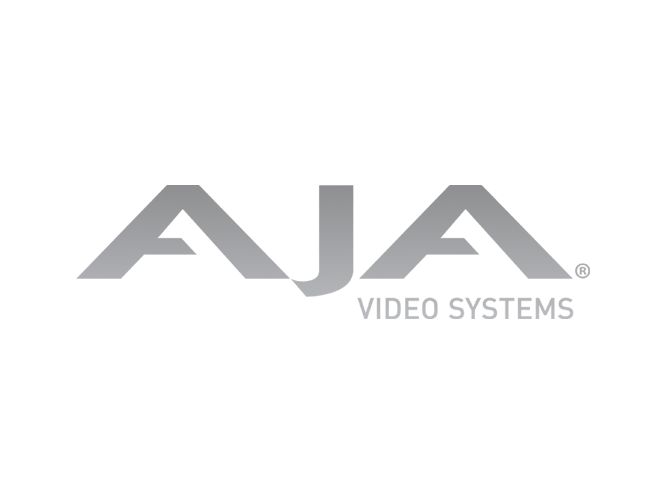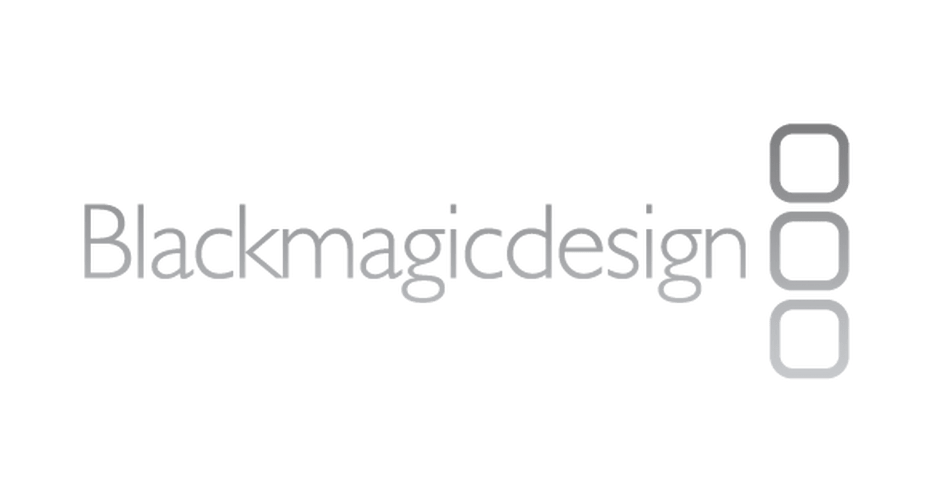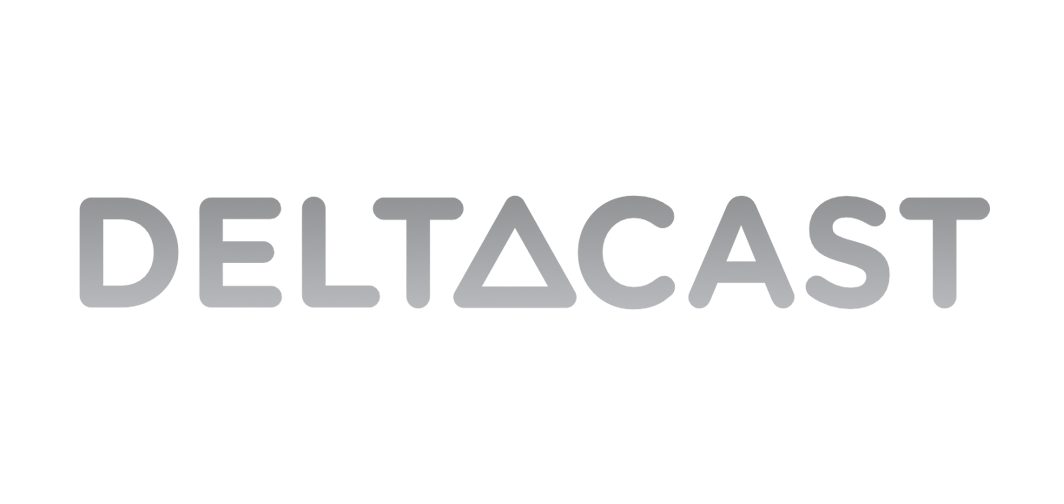 Basic configuration
The basic configuration of a working QTAKE system consists of an Apple Mac computer and a supported video card for input (and optionally output). Performance varies greatly depending on the selected video codecs and image processing requirements. Generally, we recommend getting the top-of-the-line Mac models to allow enough headroom for complex projects.
Recommended configurations
The ultimate QTAKE Output Device.
QOD+ provides superior hardware solution for GPU driven video output. It converts DisplayPort output to four SDI outputs supporting all standard frame-rates, up to 60fps.
QOD+ is controlled directly by QTAKE software to provide smooth, jitter-free video output with embedded audio and timecode.
This unique custom-made device is compatible with every version of QTAKE, from HDx1 up to HDx4 or with two QOD+ devices up to HDx8/4Kx2.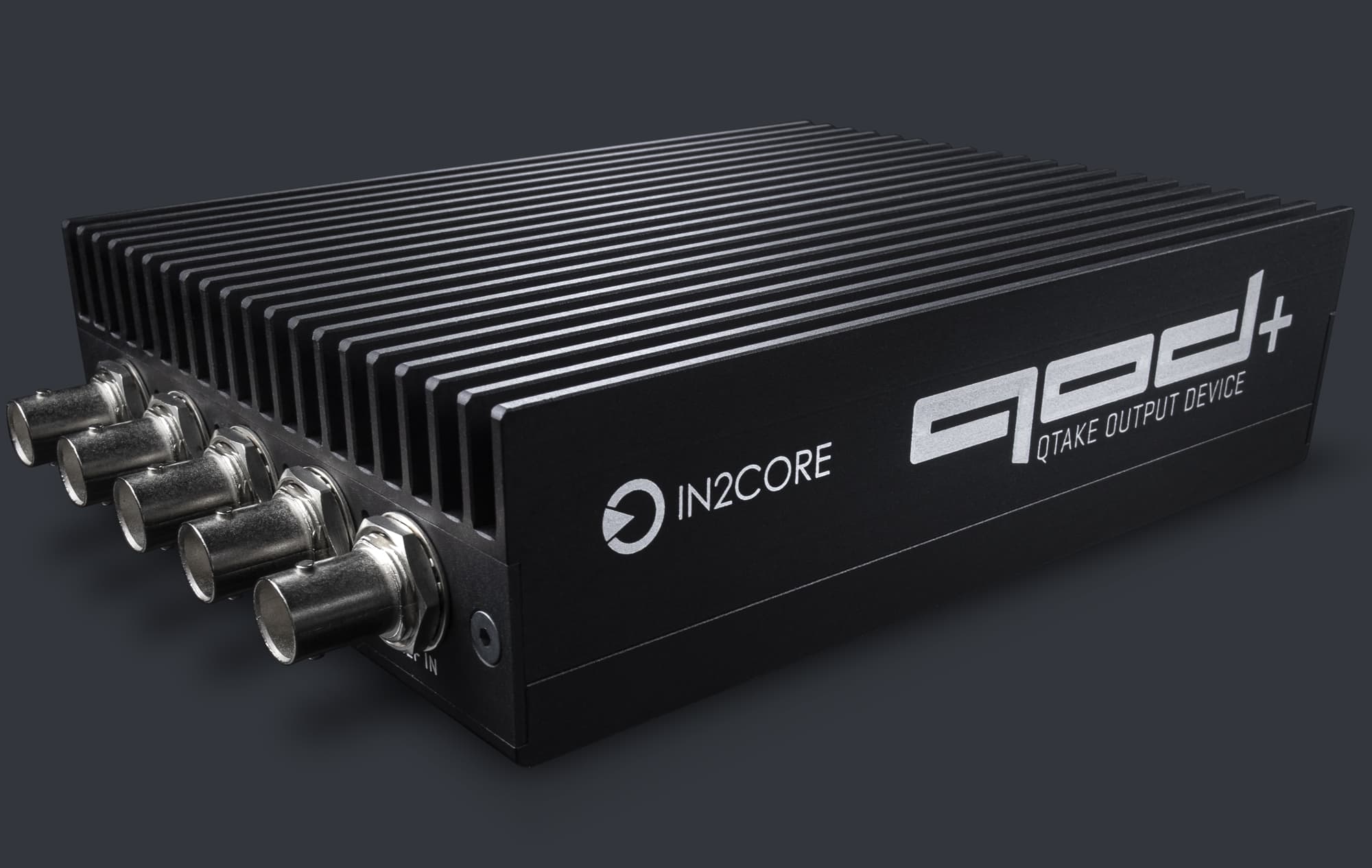 ---
Features
4 independent SDI outputs
Very low latency of just 1 frame*
SDI embedded audio
SDI embedded timecode
Thunderbolt compatible DisplayPort input
Analog audio input
Genlock input
Support for HD-SDI and 3G-SDI formats
Interlaced, Progressive or PsF output
4K output support up to 60fps
USB control directly from QTAKE software
DIP switch control for standalone operation
Single, compact, DC powered unit
Future-proof design upgradable by firmware
Fanless design for entirely silent operation
Tech specs
Video Input:
•
DisplayPort with embedded audio
Reference Input:
•
HD Tri-level sync
Input formats:
•
HDx2 3840 x 1080, HDx3 1920 x 3240, HDx4 3840 x 2160
Video Output:
•
4x 3G-SDI with embedded audio, DisplayPort with embedded audio
Audio Input:
•
DisplayPort embedded audio, 3.5mm stereo analog audio
Dimensions:
•
117 x 168 x 43mm (4.6" x 6.6" x 1.7"), Weight 780g
Power:
•
Universal Power Supply (included)
•
100-240V, 50/60Hz AC input, 12V, 24W max DC output
Wireless camera metadata solved.
All on-set video professionals know that wireless transmitters strip out metadata from the camera output.
Digital cinema cameras use ancillary space of the SDI signal to output timecode, record flag, filename and other valuable information. Unfortunately, wireless devices will not transport this part of the SDI signal.
MetaCoder solves this problem by processing metadata in a way that preserves it regardless of the wireless sender. Just place the MetaCoder in the chain between the camera and the transmitter and you're done. QTAKE will now be able to read the metadata, just like if it was connected to the camera using the SDI cable.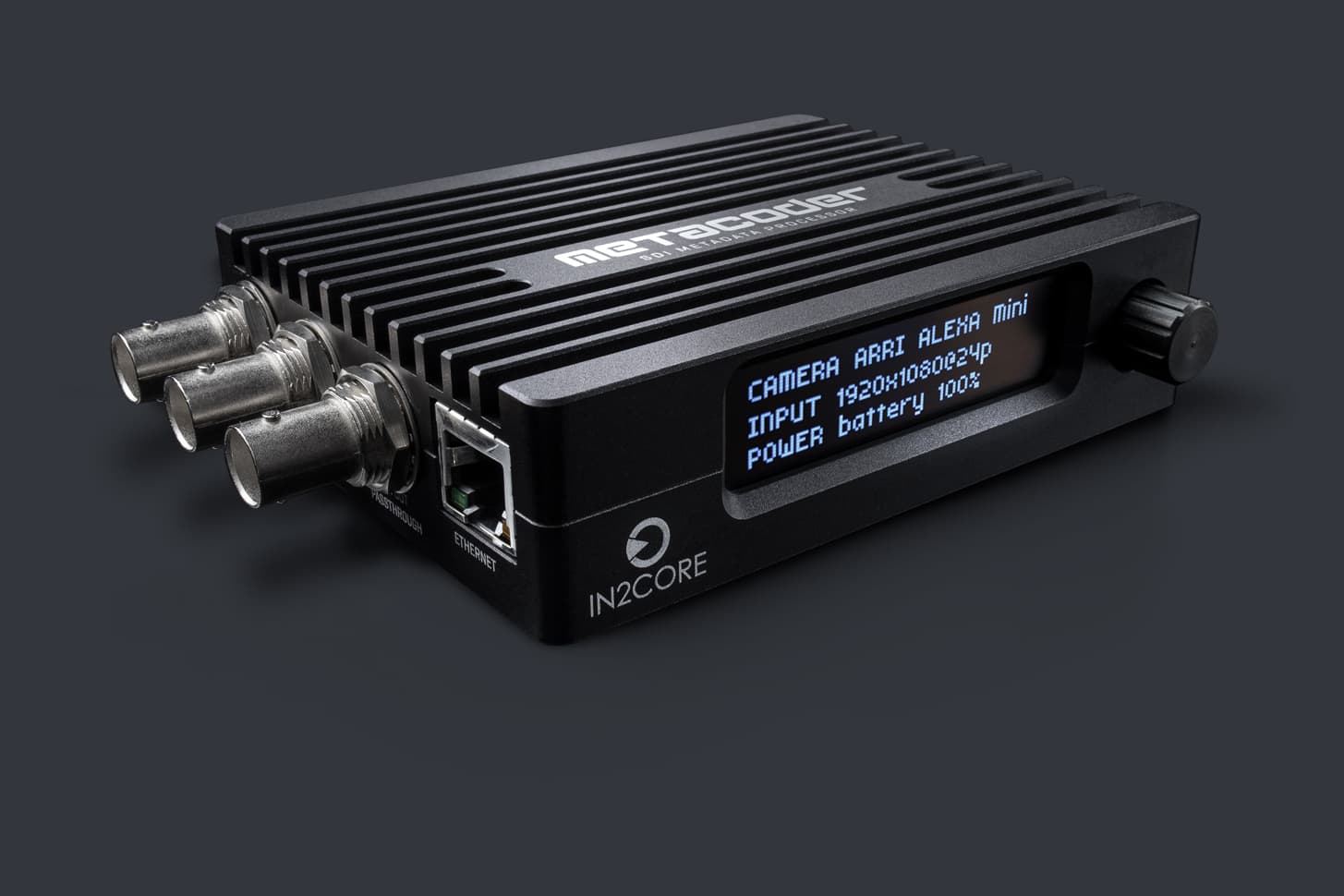 ---
Features
Zero latency metadata processing
Camera model auto-detection
Support for ARRI and SONY cameras (RED support coming soon)
SD/HD/3G-SDI input and outputs
Loop-through
Optional network connection to camera
OLED status display
Rotary push knob menu control
Internal battery to allow hot-swapping power cables
Future-proof design upgradable by firmware
Fanless design for entirely silent operation
Tech specs
Video Input:
•
3G-SDI
Video Outputs:
•
3G-SDI with processed metadata
•
3G-SDI loop-through
Data ports:
•
Ethernet
•
USB-C
Power:
•
2-pin Lemo connector
•
Internal Battery
Turn your iPad into
professional monitor & recorder
iOS devices feature amazing displays that often exceed the quality of dedicated portable and on-board SDI monitors. In addition to color accuracy, wide gamut, and slim form factor, they offer responsive touchscreen interface and incredible computing power. But they lack video input.
ScreenPort SDI+ adds video input to iPad, iPhone or Mac and turns it into professional 3G-SDI monitor capable of capturing up to 1080p60 video feed with your personal portable device. ScreenPort app provides video controls, analysis and recording tools unmatched by most professional monitors.
Now shipping!
Learn more at screenport.io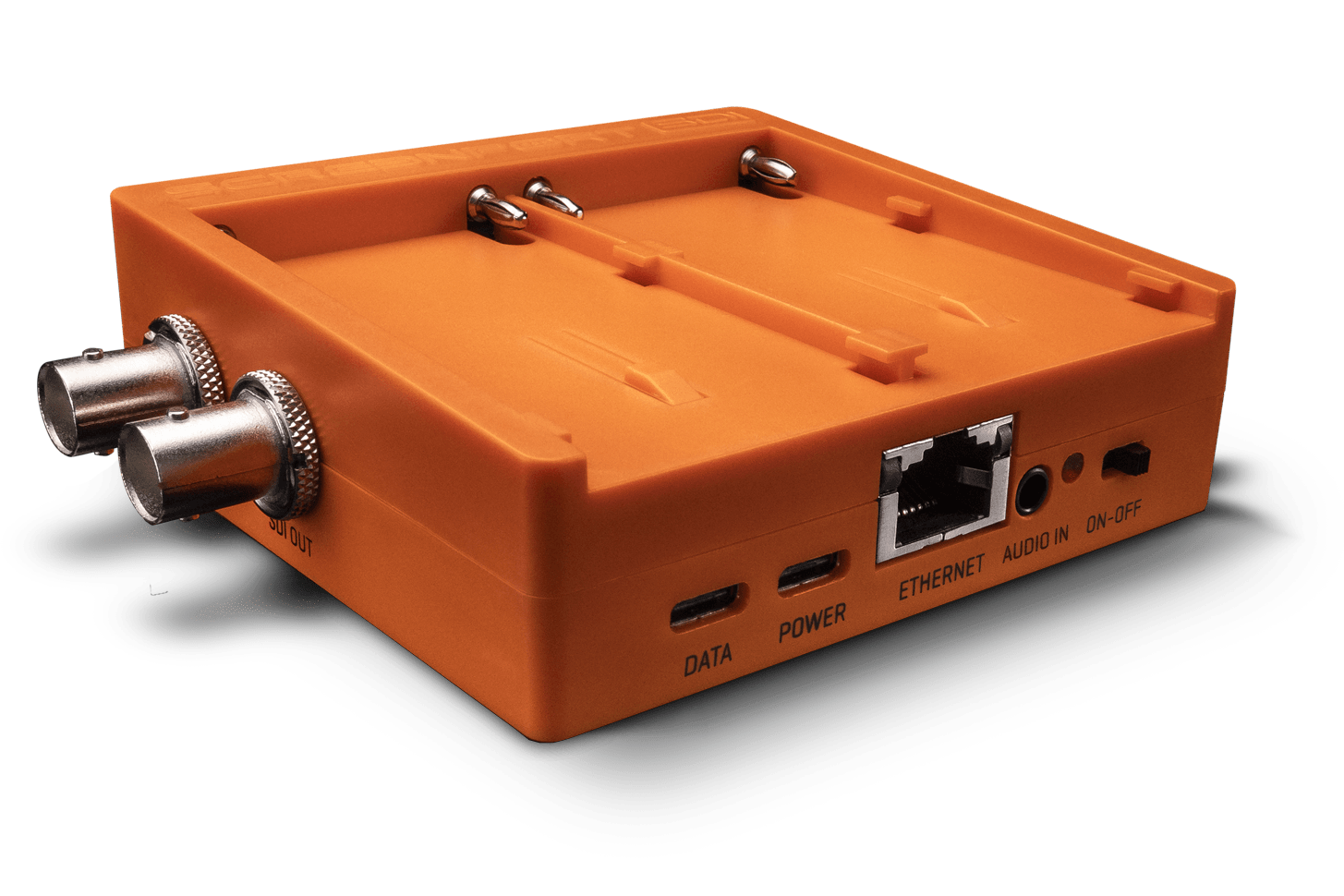 ---
Features
Video, audio, metadata monitoring & recording
SDI embedded or analog audio capture
Auto-recording using camera SDI flags
Streaming to remote monitors over internet
Compatible with QTAKE applications
Battery powered operation
Bus-powered operation when using Mac
Wired and wireless connection to host devices
Preloaded and custom 3D LUT processing
Predefined and custom frame-lines
Waveform, vectorscope and histogram analysis
Focus peaking and customizable false color
Future-proof design upgradable by firmware
Tech specs
Video Input / Output:
•
3G-SDI / 3G-SDI loop-through
Audio Input:
•
3.5 mm unbalanced stereo / balanced mono
Data ports:
•
WiFi (2.4/5.0 GHz, 802.11 a/b/g/n/ac) /
Ethernet / USB-C
Power:
•
USB-C power adapter / External batteries
Dimensions:
•
115 x 85 x 30 mm (4.53″ x 3.35″ x 1.18″)
Weight:
•
160 g (0.35 lb)
Ovide Smart Assist M-100
All in one system
Three versions:

Dual (2x SDI in / 6x SDI out)
Quad (4x SDI in / 12x SDI out)
Octo (8x SDI in / 18x SDI out)

Built-in 4K touchscreen
Check-in luggage
High performance
Worldwide streaming
Read more about M-100 and other solutions »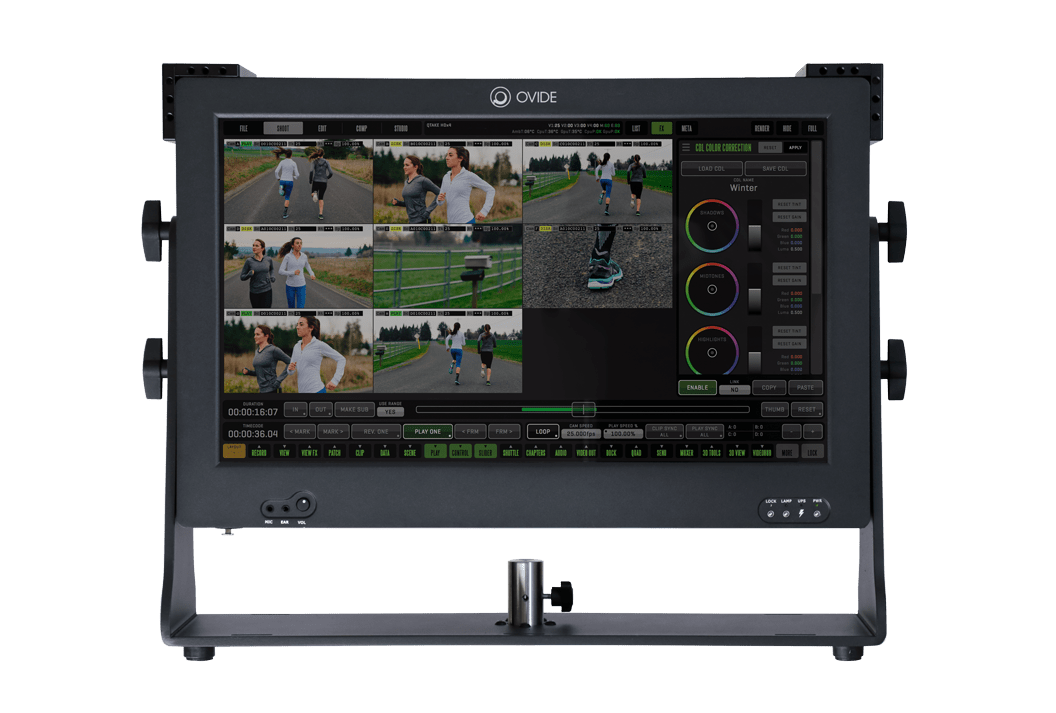 Nebtek NX2
Designed by Nebtek and manufactured in the USA
2 camera laptop expansion case
Light weight aluminium alloy chassis
Packed with all essential tools
Read more about NX2 and other solutions »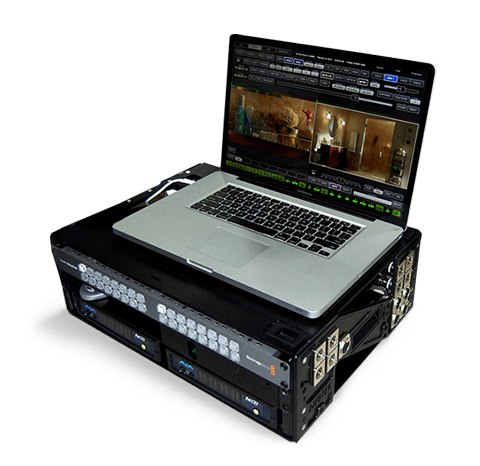 Deltacast develops and manufactures state-of-the-art products for the professional digital video market. Video boards from Delta-3G series are the perfect match for QTAKE systems, because they provide truly independent channels that can accept any combination of SDI formats. Deltacast cards with output connectors provide full-duplex operation, allowing simultaneous input and output for each channel. Following models are now directly available from IN2CORE:
| | DELTA-3G-elp 40 | DELTA-3G-elp-d 22 | DELTA-3G-elp-d 8c | DELTA-3G-elp-d 4c |
| --- | --- | --- | --- | --- |
| Inputs/Outputs | 4/0 | 2/2 | 8/8 | 4/4 |
| Full-Duplex Channels | n/a | 2 | 4 | 2 |
| SDI Passthrough | | | | |
| SDI Format | 3G | 3G | 3G | 3G |
| 4K Input/Output | ● | | ● | ● |
| Independent Inputs | ● | ● | ● | ● |
| RED SDI Metadata | ● | ● | ● | ● |
| Arri/Sony Record Flag | ● | ● | ● | ● |
| Arri/Sony/Canon Metadata | ● | ● | ● | ● |
| Timecode | ● | ● | ● | ● |
| Interface | PCI | PCI | PCIe | PCIe |
| | GET A QUOTE | GET A QUOTE | GET A QUOTE | GET A QUOTE |