Using a creative mindset and innovative technology, we have assisted the most demanding film creators in overcoming production challenges, and distilled our passion and knowledge into a set of QTAKE tools to create a flexible collaboration platform serving content productions of any type and size.
The QTAKE ecosystem was designed for professional filmmakers to acquire and process video, audio, and metadata from multiple sources. While offering a full-featured experience on the local network, QTAKE seamlessly extends to the cloud, creating a hybrid environment that provides collaboration of production teams regardless of their location.
QTAKE Video Assist
The most advanced video assist
QTAKE is primarily a video assist solution for HD/4K recording and playback, but it goes way beyond that. Over the years, QTAKE has evolved into an indispensable filmmaking tool, present on the set of major blockbusters as well as small independent productions.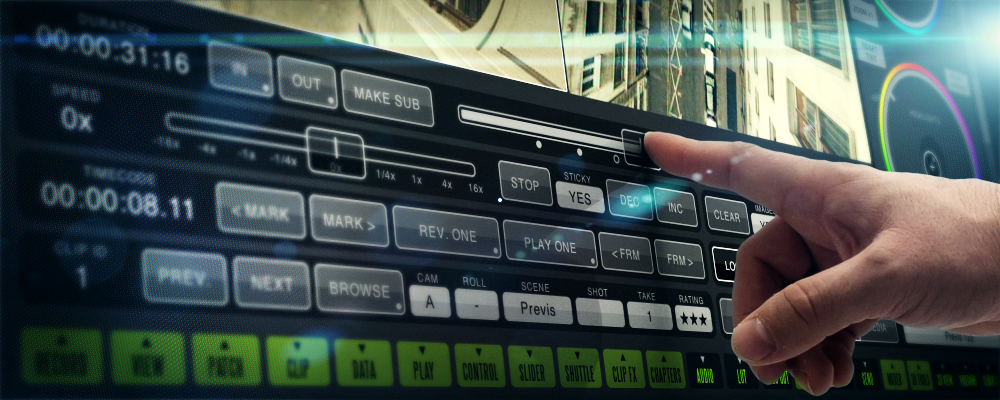 Every rehearsal, every take, and every note is recorded. A unique database with customizable metadata makes QTAKE an on-set hub that collects all information and keeps it associated with media. Image processing is performed in real time and is fully interactive, providing instant VFX previews. A proprietary protocol is used to provide secure, ultra-low latency streaming with embedded frame-precise metadata. QTAKE gives filmmakers complete control over the creative and technical process and bridges the gap between production and postproduction. Learn more about QTAKE Video Assist.
QTAKE Server
The future of on-set workflow
QTAKE Server provides personal, decentralized playback for authorized crew members, instant synchronization of media and metadata, and collaborative annotation of clips. Unlike other media review and management systems, it doesn't require an internet connection.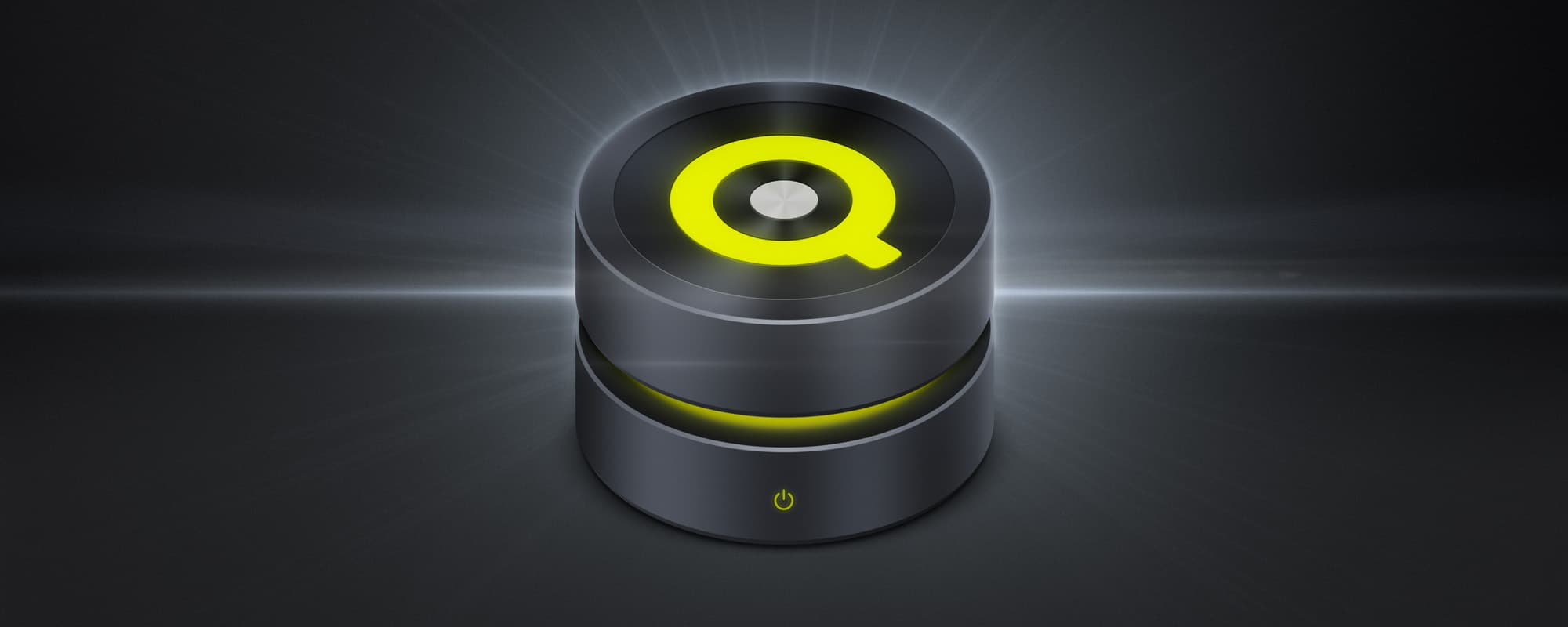 Thanks to tight integration with QTAKE Video Assist, QTAKE Server provides instant access to recorded clips including metadata. This immediate access to media assets is the key to accurate and efficient annotation by any department that can supply valuable data for the production workflow and saves time and money in the production chain tremendously. QTAKE Server is also integrated with QTAKE Cloud Sync to extend the local on-set use and provide secure worldwide access, with the same user experience and within the same client app. Learn more about QTAKE Server.
QTAKE Cloud
Monitor anywhere
QTAKE Cloud is a platform integrated with major QTAKE applications to enhance and simplify on-set and remote collaboration on film projects. It is equipped with the most advanced security features to protect the pre-release content from camera to deliverables.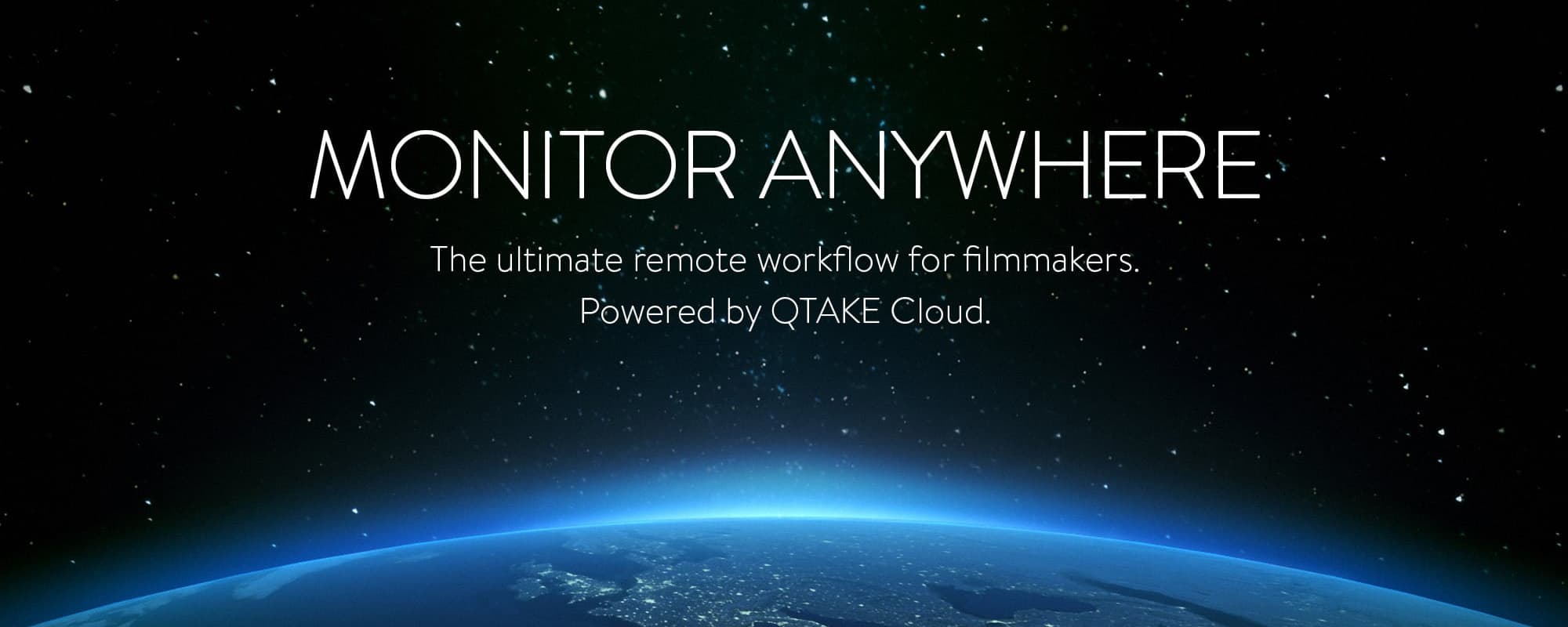 QTAKE Cloud combines the Cloud Stream and Cloud Sync services in a single client app, for the most convenient and comprehensive user experience. If the producers or clients are not present on set, QTAKE Cloud can provide live streams from each camera or access to recorded clips just seconds after they have been shot. Additionally, automatic push to Moxion, ShotGrid, or Pix is available. QTAKE Cloud can also connect multiple film units, help with remote directing, or remote grading and editing sessions for immediate and efficient review. Learn more about QTAKE Cloud.
QTAKE Monitor
Playback in your hands
QTAKE has forever changed the traditional video village with the release of the client-side QTAKE Monitor app, which provides wireless live monitoring, independent video playback, collaborative metadata editing, and clip annotation for any authorized crew member.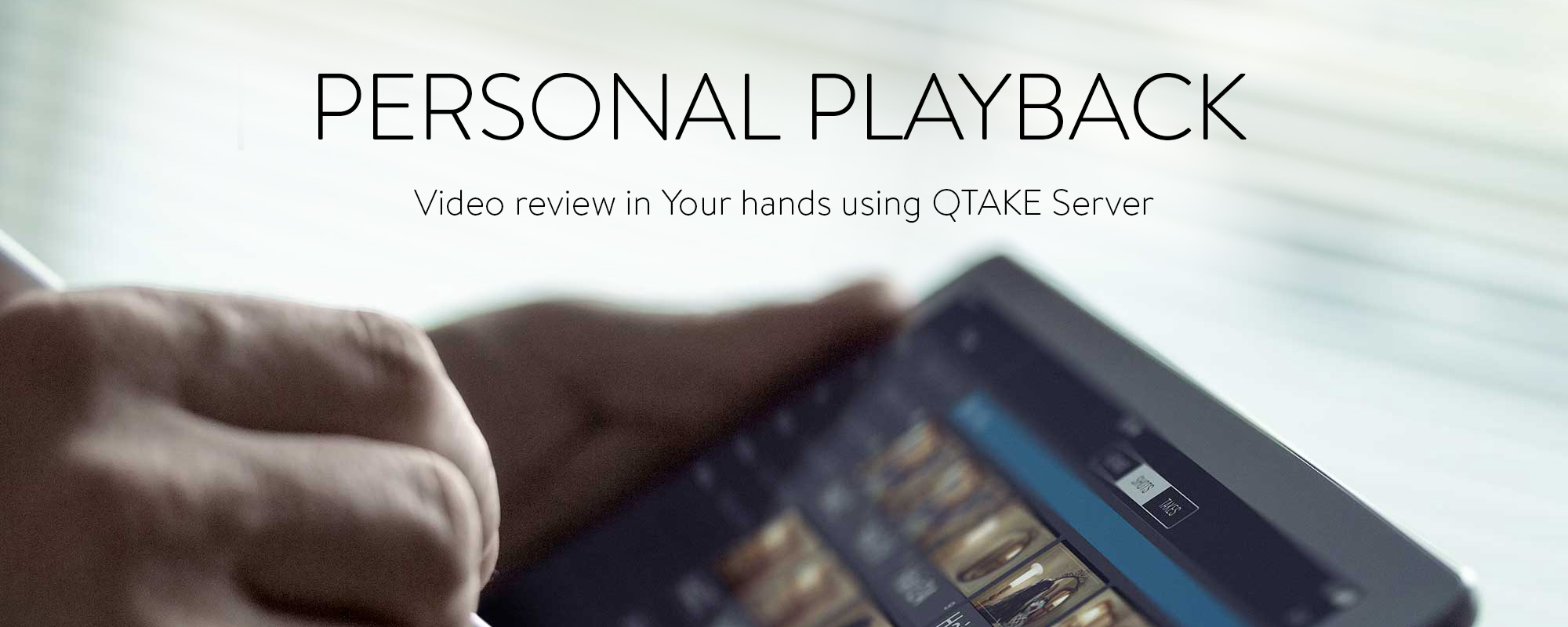 Unlike streaming devices with inferior control over client access, QTAKE Monitor features fine-grained user management, DRM-like screenshot protection, forensic watermarking, two-factor authentication, and true end-to-end encryption. Moreover, the rich set of metadata used to describe the content of each clip enables smooth and instant navigation through thousands of assets, making QTAKE Monitor a preferred heavy-duty tool for professional filmmakers. QTAKE Monitor is free on the App Store and can be installed on an iPhone, iPad, Mac, or Apple TV. Download QTAKE Monitor now.