Turn your iPad into
professional monitor & recorder
iOS devices feature amazing displays that often exceed the quality of dedicated portable and on-board SDI monitors. In addition to color accuracy, wide gamut, and slim form factor, they offer responsive touchscreen interface and incredible computing power. But they lack video input.
ScreenPort SDI+ adds video input to iPad, iPhone or Mac and turns it into professional 3G-SDI monitor capable of capturing up to 1080p60 video feed with your personal portable device. ScreenPort app provides video controls, analysis and recording tools unmatched by most professional monitors.
Now shipping!
Learn more at screenport.io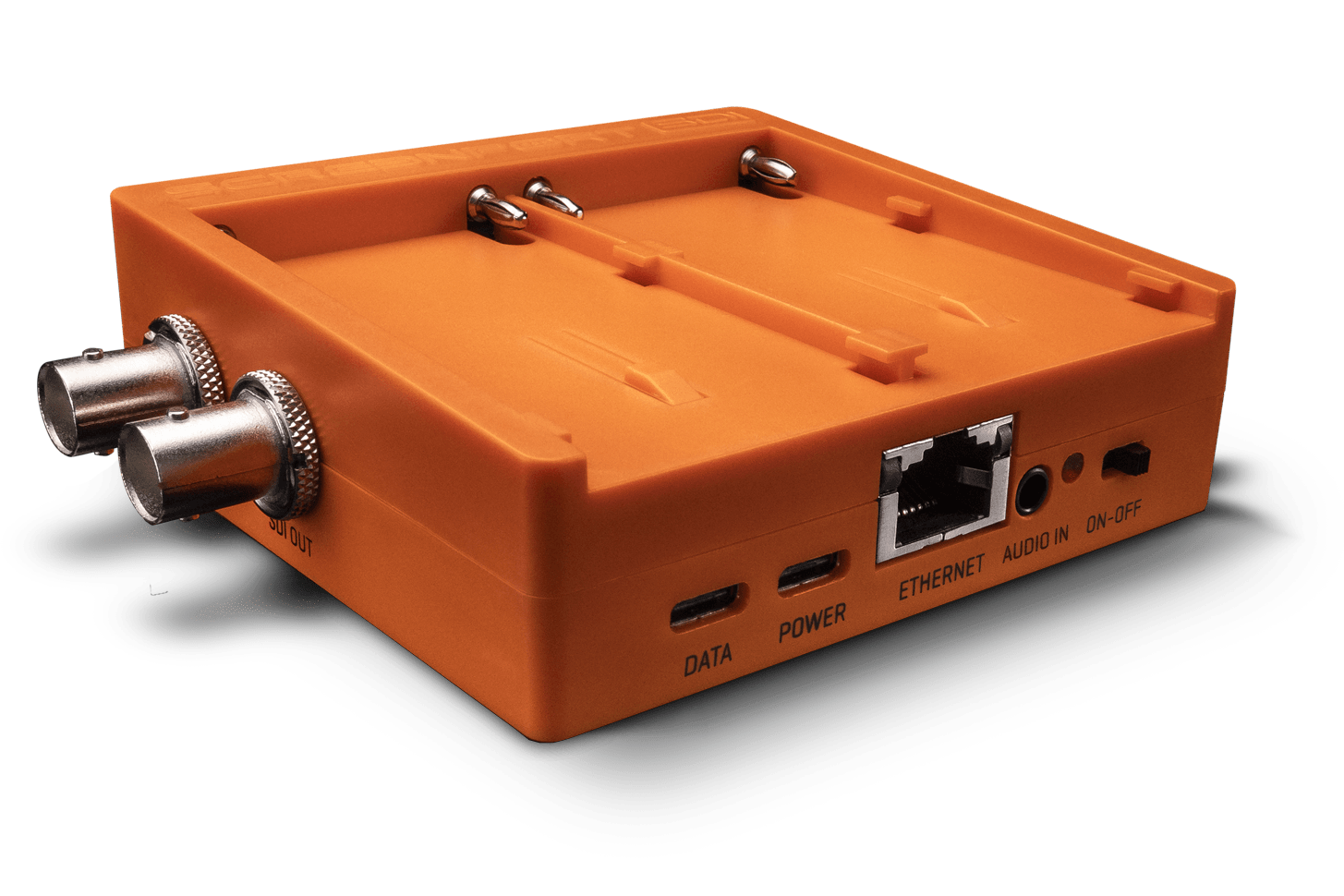 ---
Features
Video, audio, metadata monitoring & recording
SDI embedded or analog audio capture
Auto-recording using camera SDI flags
Streaming to remote monitors over internet
Compatible with QTAKE applications
Battery powered operation
Bus-powered operation when using Mac
Wired and wireless connection to host devices
Preloaded and custom 3D LUT processing
Predefined and custom frame-lines
Waveform, vectorscope and histogram analysis
Focus peaking and customizable false color
Future-proof design upgradable by firmware
Tech specs
Video Input / Output:
•3G-SDI / 3G-SDI loop-through
Audio Input:
•3.5 mm unbalanced stereo / balanced mono
Data ports:
•WiFi (2.4/5.0 GHz, 802.11 a/b/g/n/ac) /
Ethernet / USB-C
Power:
•USB-C power adapter / External batteries
Dimensions:
•115 x 85 x 30 mm (4.53″ x 3.35″ x 1.18″)
Weight:
•160 g (0.35 lb)