Camera to cloud
with metadata
Shooting in a remote location often requires live stream or proxy media sharing to provide efficient control over the production process. ScreenPort SDI Pro delivers both and much more.
Using industry-standard power connectors and rugged metal enclosure it was designed to be mounted on the camera to capture SDI video, audio and metadata and stream it over the local network to multiple clients in its standalone mode.
When connected to iOS device ScreenPort SDI Pro offers ultra-low latency streaming over the internet and proxy media upload to QTAKE Cloud to make the content instantly available to main unit or remote collaborators.
Now shipping!
Early-bird offer until Sep 18, 2023.
Learn more at pro.screenport.io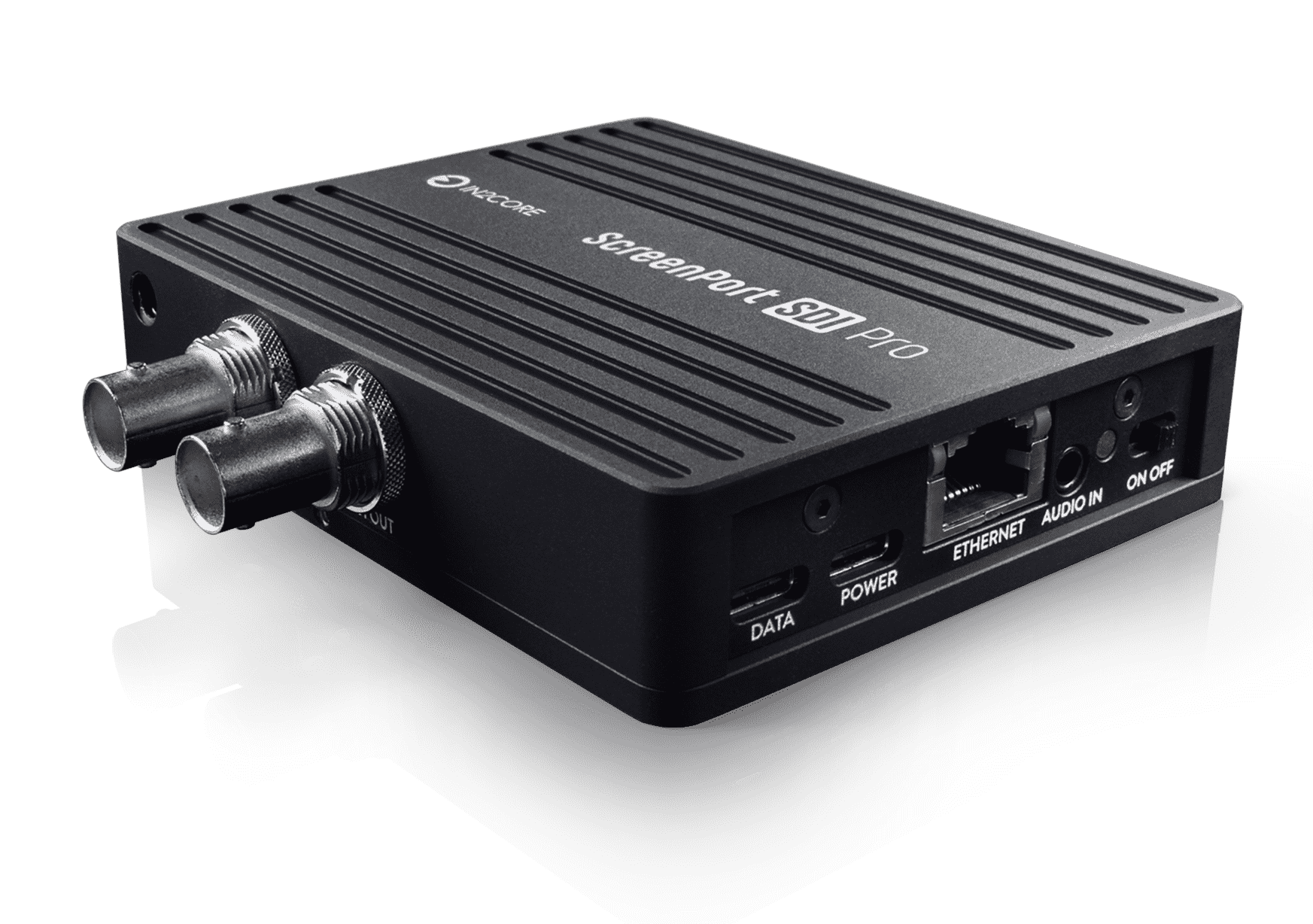 ---
Features
Streaming to multiple clients
SDI auto-record
SDI metadata capture
Access Point mode
Rugged metal case
Powered by camera
Camera-to-cloud ready
Tech specs
Video Input / Output:
•3G-SDI / 3G-SDI loop-through
Audio Input:
•3.5 mm unbalanced stereo / balanced mono
Data ports:
•WiFi (2.4/5.0 GHz, 802.11 a/b/g/n/ac) /
Ethernet / USB-C
Power:
•USB-C Power input 15W (5VDC/3A)
•LEMO Power input 18W (6 – 18 VDC)
Dimensions:
•111 x 108 x 23 mm (4,37″ x 4,25″ x 0,91″)
Weight:
•240 g (0.53 lb)