We proudly introduce QTAKE Server, which takes the Copra module features to a completely new level.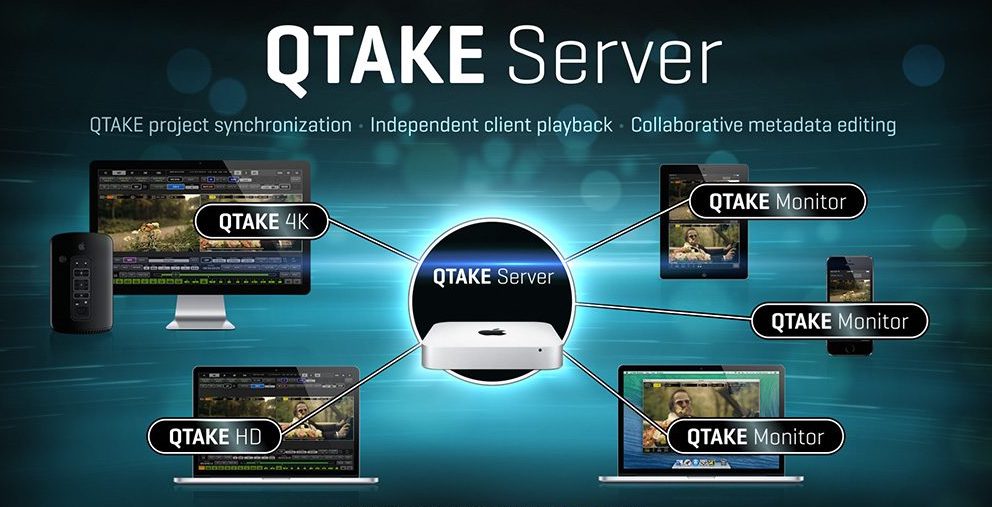 Features
QTAKE Server allows immediate shot review and collaborative meta-data editing.
When you record a clip in QTAKE HD, it is sent to the QTAKE Server, including all meta-data. Unlike other systems that need to render dailies and upload media after offloading camera magazine, QTAKE Server provides independent playback and metadata editing just seconds after the take has been shot.
In addition to independent clip browsing and playback, your clients can enter various pre-defined and custom meta-data through an iPad or iPhone. QTAKE Monitor can now be used not only for live monitoring, but to access QTAKE Server as well.
On top of that, QTAKE Server syncs all your projects. So if you'll ever use multiple QTAKE HDs on set, QTAKE Server will sync all of them, creating one intelligent ecosystem accessible to all approved users. Collaboration on a project has never been easier.
Visit QTAKE Server website for more information.
Availability
QTAKE Server will be introduced at NAB 2014 and ready for sale in Q3/2014.