We would like to invite you to the ongoing IBC trade show in Amsterdam.
Stop by the QTAKE booth 12.G41 for a personal demonstration with our staff.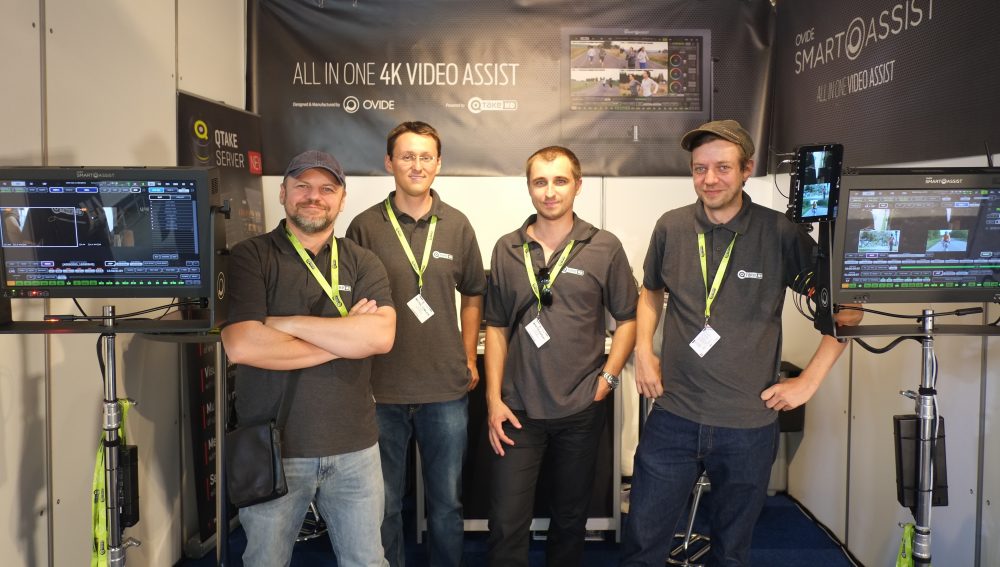 What's new
QTAKE Server
Now has some new features (like the new PDF export) as well as some good news.
Not only it is being used by Steven Spielberg on RP1, but it also passed security audit by Disney and Lucasfilm.
QTAKE Server Pro (paid upgrade)
We are introducing the new PRO module which allows to upload selected media with metadata to Moxion.io.
Pre-release version available immediately.
QOD+
No more overheating problems!
QOD+ is back in stock & ready to ship, as well as the QOD to QOD+ DIY upgrade kits.
GRADE Module
One-click color match filter, external LUT box support, control surface support, history of all your clip effects.
Now available for purchase so that anyone can grade.
Hurry to Amsterdam
On top of all the treats, IBC visitors can enjoy 10 % discount on HDx1, HDx2 and HDx4 bundles.
The offer is valid on PIF purchases throughout September 2016.