The new offer, announced at NAB 2023, is now available in the QTAKE Rental Shop. Owners of permanent virtual 1.x licenses are now able to temporarily upgrade their licenses to 2.x and enjoy the benefits of QTAKE Pro, just by paying the PRO upgrade fee ($70/64€ daily, $210/192€ weekly, $700/640€ monthly). Learn how in this step-by-step guide.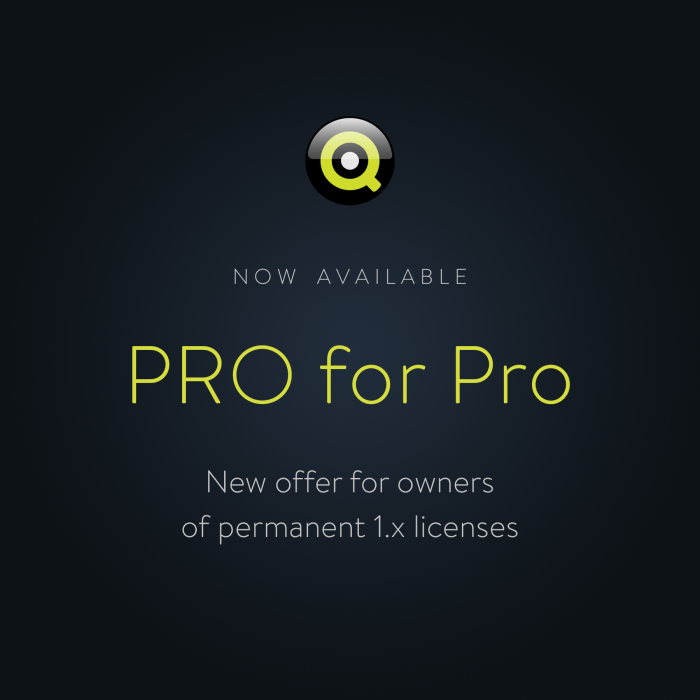 Prerequisite: permanent virtual license
Owners of dongle-based permanent licenses will first need to convert their license into a virtual one. Get in touch to learn about the benefits of virtual licenses and how to convert a dongle-based license into a virtual license.