QTAKE Monitor app provides an unrivaled user experience while smoothly scrolling through thousands of takes, monitoring of up to 9 live streams on a single screen, and synchronizing metadata between multiple clients or units in real-time.
The favorite choice of on-set and remote film crews now gets even better. The 4.3 release focuses on the two most important aspects of video monitoring: image quality and security.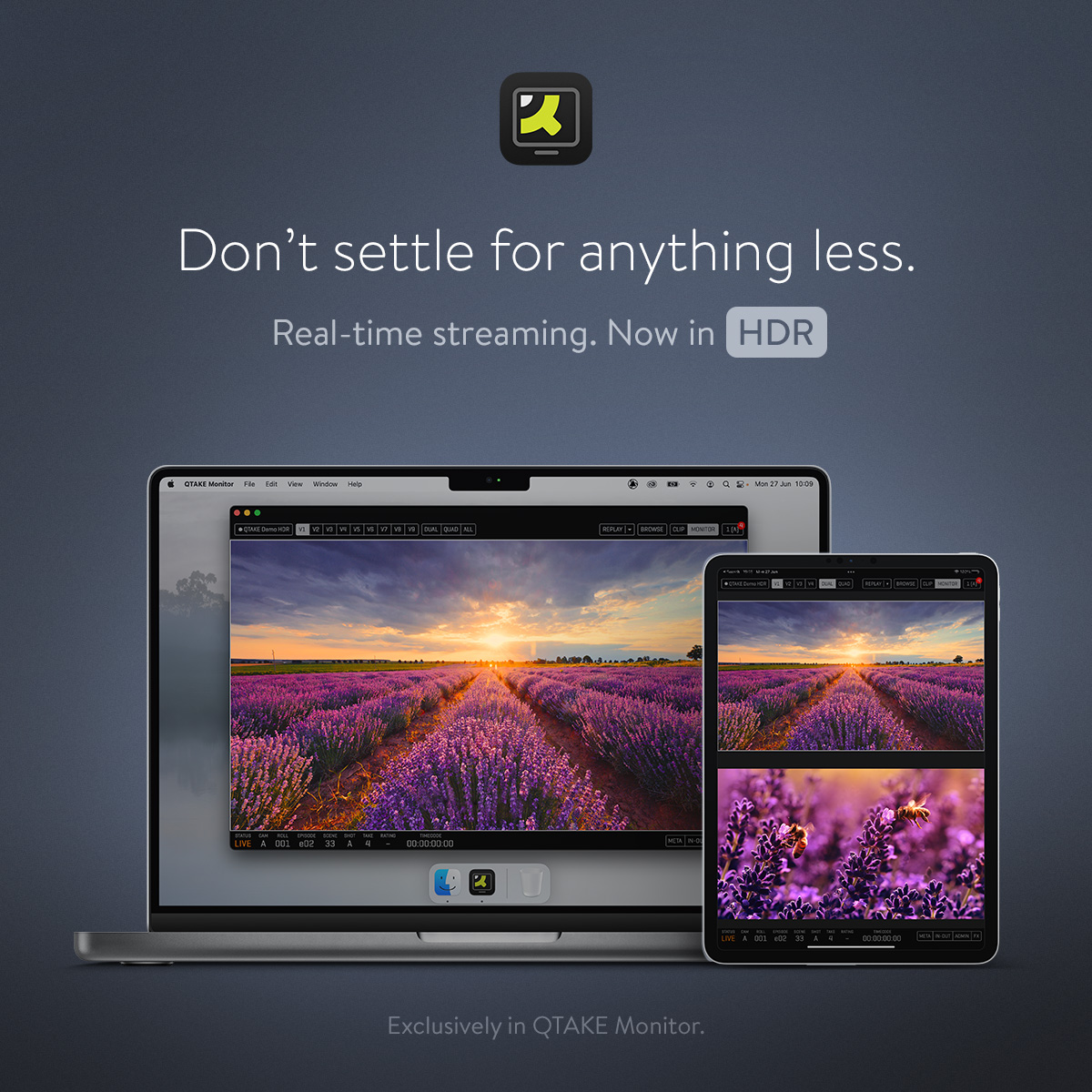 HDR video support
Real-time streaming and playback
Experience the pristine quality of true HDR live streams and playback on set or over the cloud. Moreover, exclusively with QTAKE Monitor, you can now watch your HDR streams in real time. Explore the new possibilities for on-set HDR color grading. Don't settle for anything less.
NO HDR CONTENT? NO PROBLEM.
Join our demo HDR project by opening this link in QTAKE Monitor 4.3 on any Apple device with an HDR-capable screen and enjoy the beautiful details.
Deep color rendering
Utilize the large color volume of the HDR content with the new 16-bit rendering pipeline. Smooth gradients, and significantly reduced banding artifacts.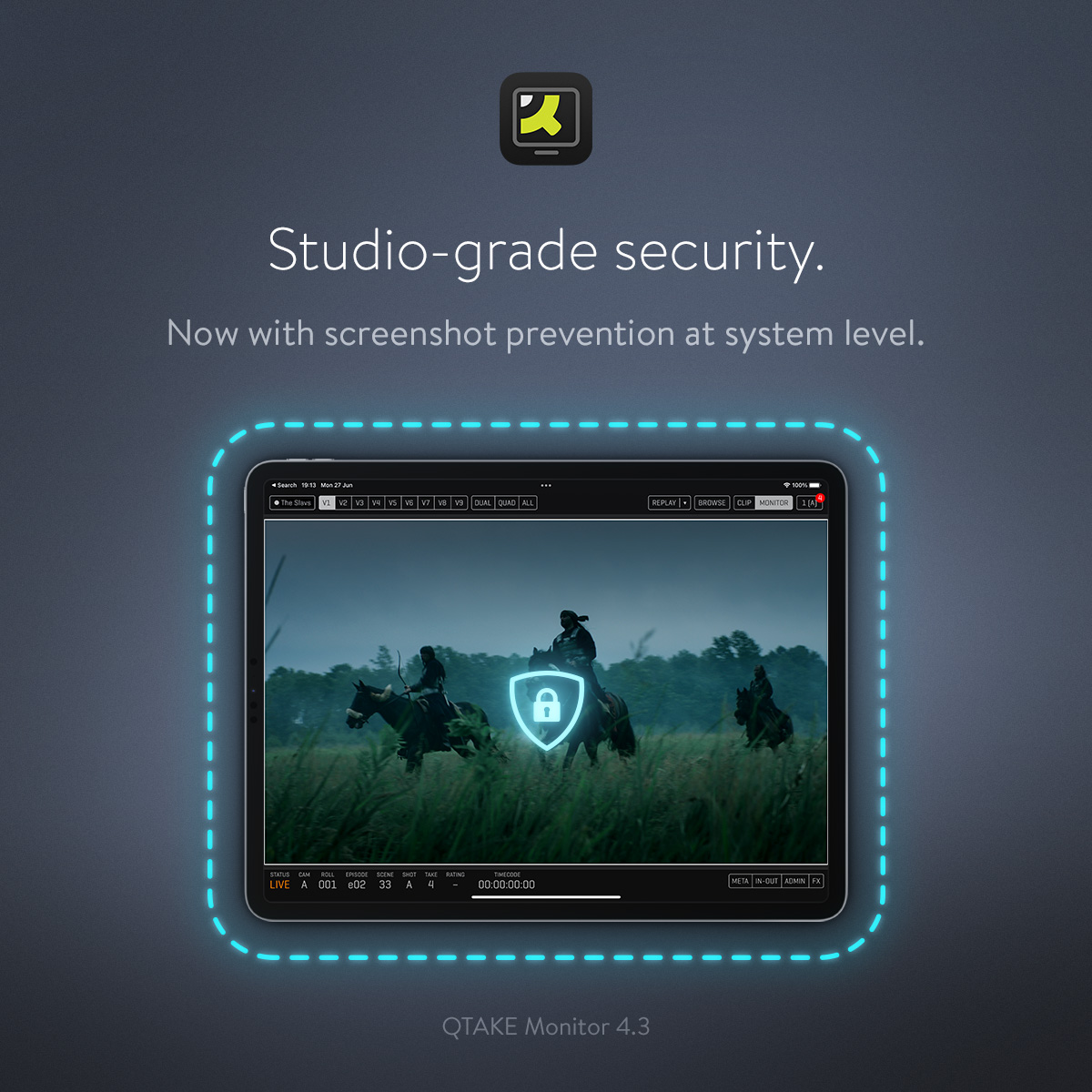 Enhanced security
Security has always been at the core of the QTAKE ecosystem with many built-in features, such as custom watermarking, application-level screenshot protection, fine-grained management of user permissions, content access and caching permissions, Touch ID or Face ID authentication requirements, two-factor authentication, and more.
QTAKE Monitor 4.3 enhances the studio-grade content protection with a new feature: prevention of screenshots and screen recordings on the system level.
Get QTAKE Monitor 4.3