We have just released QTAKE 1.6.008 and QTAKE Server 2.2.2, please update your installations.
Please note QTAKE 1.6.008 requires dongle driver 8.31.
New in QTAKE 1.6.008
AJA Io X3 support
New Io X3 video card from AJA Video Systems is now supported as a full-duplex 2-channel video device (limited to a single output format) or in a 4-input configuration, which can be combined with QOD+ for truly independent I/O channels in QTAKE HDx4.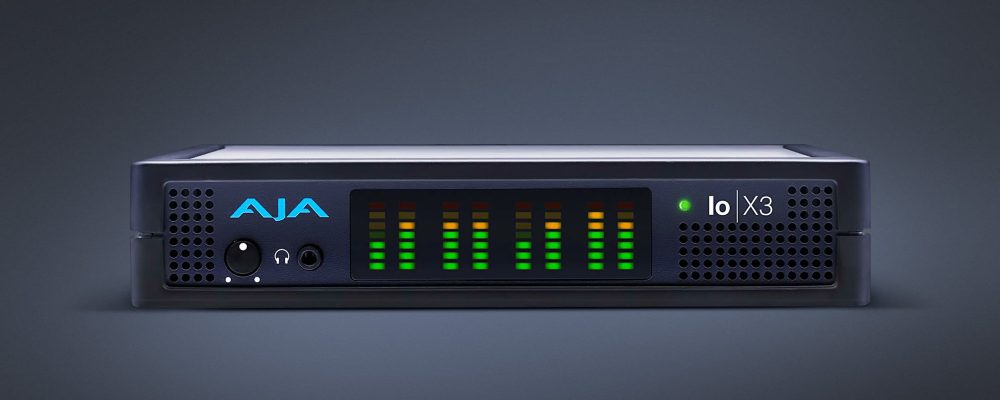 Also new in QTAKE 1.6.008
Improved Episode filter in the Export window
Added reset to default color space in Media toolbar
Added QOD firmware v113
Color Space change in Media toolbar propagated to RAW settings
Disabled ranges are now visible in Time Slider
All connected dongles now added to license renewal dialog
Added support for AJA Corvid 44 12G
Added warning about QTAKE Pro running in parallel
New in QTAKE Server 2.2.1-2.2.2
User invitations via email and push notifications
QTAKE Server administrators can now approve users ahead of time by sharing project links. Once the invited users successfully connect and open the project, they are granted access without any further interaction from the administrator. Even better, users can be invited by sending them a link to the central server or QTAKE Cloud Sync, direct from the on-set QTAKE Server installation.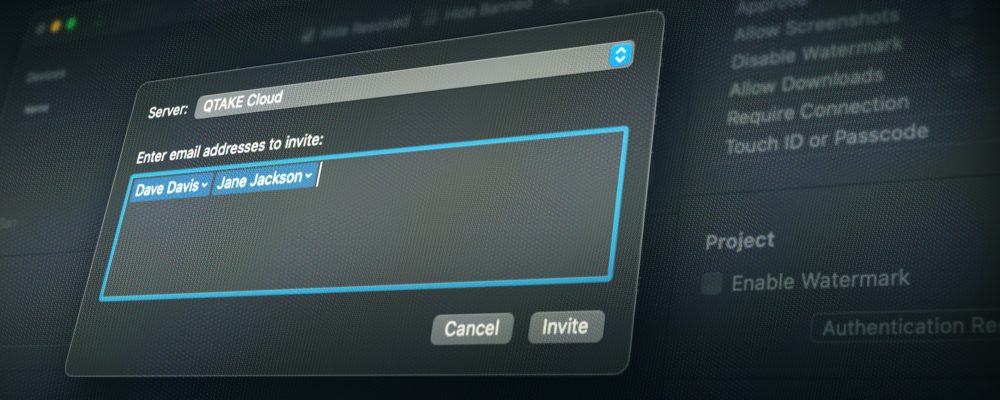 Also new in QTAKE Server 2.2.1 – 2.2.2
Support for ShotGrid sites via fully qualified domain names
Improved metadata upload to Moxion
Updated dongle driver to version 8.23
Support for entering fully-qualified domain names for Moxion integrations
Support for downloading watermarked assets from Moxion
Added QTAKE Operator in/out ranges with a note to PDF export
Improved automatic reconnection when connections are dropped
Logged in user is now added with the Admin role when creating a new project
Links
To download QTAKE 1.6.008 or QTAKE Server 2.2.2, contact us or your local reseller.
To access the online user manual, click here.