We have just released QTAKE 1.6.004, please update your installations.
New in QTAKE 1.6.004
Recording streams without recompression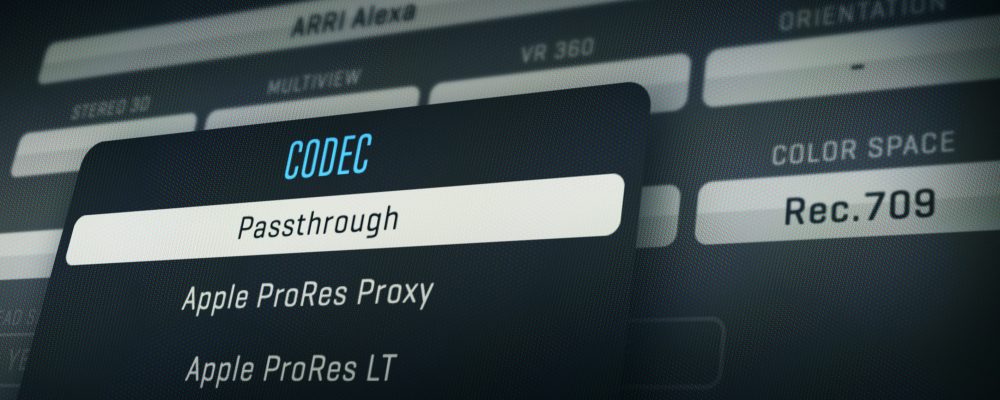 When recording input from ScreenPort SDI or another QTAKE, users can now select the "Passthrough" codec option, which will store the video track in the native codec of the stream. This will save a considerable amount of storage and processing power to allow more portable systems to be used for multi-channel video assist.
Also new in QTAKE 1.6.004
Added support for AJA T-Tap output
Added support for AJA FS-HDR as a LUT box
Added separate auto-record option for each input
Added shortcuts for toolbars
Auto-record fields moved from Options to Record toolbar
Updated QOD firmware to 1.4.112
Updated QTAKE Grade Server protocol to include LUT filename
Improved camera orientation handling
QTAKE 1.6.004 also contains some under-the-hood improvements and bug fixes.
For a better track of all changes in the current or previous releases, see the changelog.
Links
To download QTAKE 1.6.004, contact us or your local reseller.
To access the online user manual, click here.